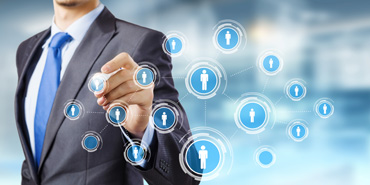 Here at Accounting Connections we are down to earth people who love to make and pass on business connections.  We understand that it is essential for any small business to make and maintain good quality business connections in order to succeed in the current UK economy.
We are advocates of our clients and always promote their services when the opportunity presents itself.  Likewise we are also very proactive in promoting the services of our trusted business partners.  So whatever kind of service you are looking for, from advice on business insurance to designing and fitting a new kitchen, then please ask us for our recommendations.
Rest assured that we call them our "trusted" business partners for a reason.  If we make a recommendation it is because we trust that the businesses involved will do the very best for you and your needs.  If you ever feel that our recommendations fall short of our own high standards then please do let us know.
Phillip Beaven – Xero Accounting Software – Cloud Based Bookkeeping Software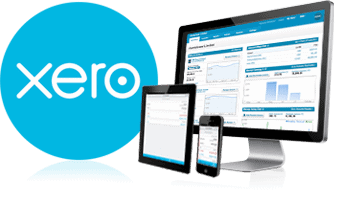 Xero is a global company with offices in the United States, United Kingdom, Australia and New Zealand. Xero is the emerging leader in online accounting software, providing business owners with real-time visibility of their financial position in a way that's simple, smart and secure. For advisors such as accountants and bookkeepers, Xero forges a trusted relationship with clients through online collaboration and gives them the opportunity to extend their services. Xero is a new type of multinational with teams around the world united in our passion to revolutionise small business.
Xero is SaaS (Software as a Service) software – it is accessible directly from the internet cloud through a standard browser. There is unlimited online support. A myriad of vertical small business solutions such as CRM, Point of Sale and eCommerce are available through online integration with over 400 Xero Add-on Partner applications.
Xero is an easy-to-use but powerful online accounting platform designed from the ground up for the cloud, not adapted from desktop software.
Jason Kay – UKV Solutions – Online Media Management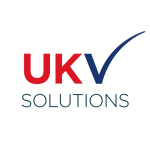 We at UKV Solutions are passionate about online marketing but even more passionate about results, with a extremely experienced team within the individual aspects of online marketing, with a combined 47 years' experience providing specialist knowledge within each sector including social media, search engine optimisation, pay per click marketing, display marketing, affiliate marketing to name a few but most important we are specialists in multi-channel marketing which is bringing each sector into one plan.
We have been on both sides of the fence customers and suppliers and understand the frustration the SME's go through when looking for a marketing agency to help them through their journey, many agencies with baffle you with smoke and mirrors, we on the other hand like to keep things simple, talk in plain English which gives you the comfort and aid to make the decisions needed to grow your business.
Claire Burden – Blueprint Protect – Business Protection Specialist

With insurance there is no "one-size fits all" and there are so many different options it's a minefield to know what to get. And that's where I come in. I will help you get the right cover by getting to know you and your business and understanding exactly what you want to achieve. Only then will I come up with a protection package tailored to your exact needs.
I'll chat with you over coffee and cake about how you can protect your business from the risk of losing skilled people or income streams. I'll help you put things in place to make sure your business can be passed to, or sold on to the person of your choice when you no longer want to ( or are able) to manage it, and I'll even show you how you can get the Tax Man to pay for some of your cover.
And how better to do this than over coffee and cake?
Jonathan Gwyer – fairly marvellous – Website Designers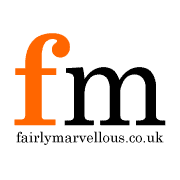 At fairly marvellous we believe the best way to help businesses develop online is by building a lasting relationship, not by charging a huge upfront fee then moving on to the next project as soon as possible. In this way we grow our portfolio through personal recommendations and repeat business, not by advertising or spamming.
From simple one-page sites to full eCommerce solutions, from the smallest self-employed venture to TV stars, your website doesn't have to be average when you can afford fairly marvellous.
Gino Cinganelli – Evolution Estates – Estate and Letting Agents

Evolution Estates are a South East, Kent based Estate Agent covering both residential and commercial property across Dartford and the Medway Towns and surrounding areas, such as Chatham, Rochester, Gillingham, Rainham, Strood, Sittingbourne, Gravesend, to name but a few.
At Evolution Estates we listen to our vendors and we understand that everyone is different, so with this in mind we have tailored our services to each individual's requirements. We offer very competitive fees, no long contracts and up to date tools of our trade, including floorplans and professional photography.
With over 25 years experience in marketing property, we understand the frustrations and stress that sellers go through when their home is up for sale. We know how to achieve the best possible price for our Vendors and will take care of all their moving worries from mortgages to solicitors.
Wayne Ashby – Ashby Services Ltd – Home Improvements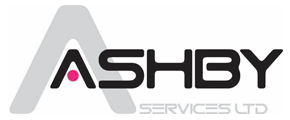 Ashby Services LTD is a Medway based family run business specialising in comprehensive renovations of apartments and houses, focusing especially on bathroom, kitchen, heating and electrical installations.
(Also all of our employees are at least 8/10 or higher rated in looks)
Call us now on 07508013431 to see what we can do for you.